Contact us, the proven
partner with more than
25 years experience.
We are one of the largest distributors of machine components in the Czech Republic. We deliver bearings and accessories, products for performance transfer, clutches, chain gears, belt gears, hoses, wheels, lubricants, adhesives, sealing elements and tools throughout the Czech Republic.
Visit on-line catalogue
of SKF products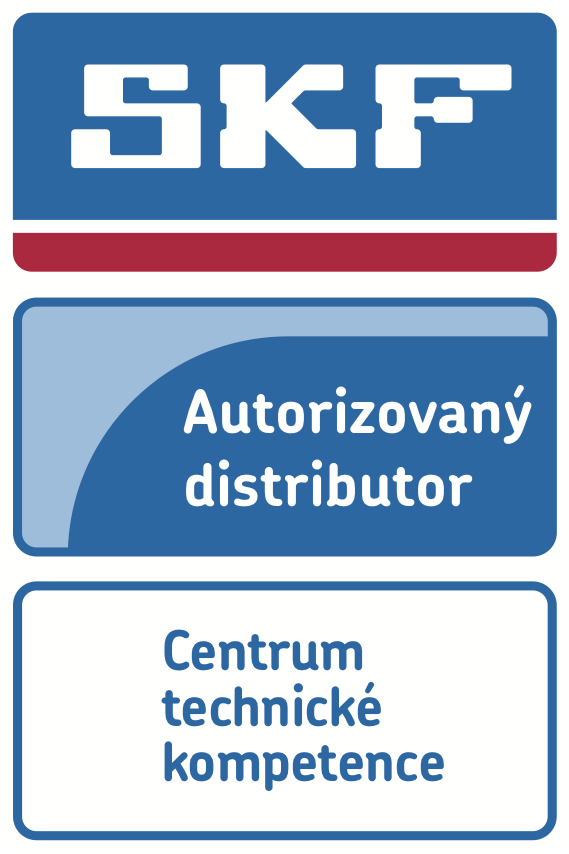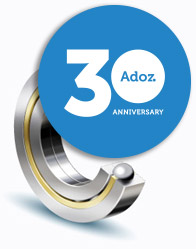 News
PF 2020
17. 12. 2019 – Dear business partners, thank you very much for your trust and favour in the past year. We wish you the stable and... Full story
The construction of the Vysočina region of the year
21. 5. 2019 – We... Full story
WARNING - IMPORTANT
19. 7. 2018 – This text was automatically translated by Google Translate. Please excuse minor discrepancies. The e-mail address of... Full story
Archive
We are one of the largest distributors
of machine components.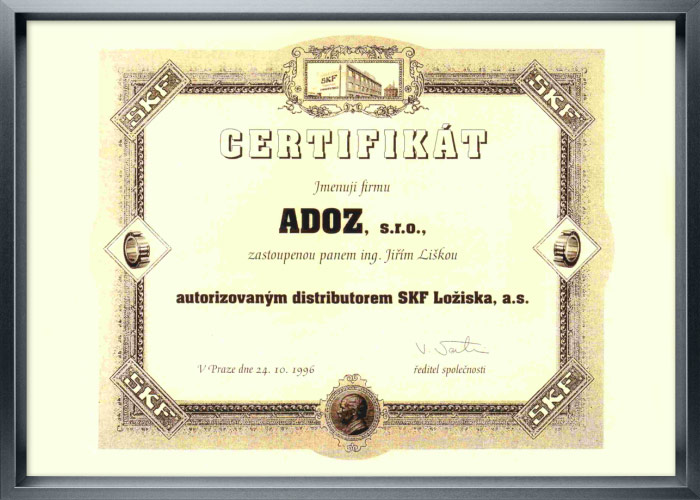 Since 1996 we have been authorised distributors for SKF.
Further, we are authorised distributors forINA, FAG, NACHI, ZVL, KINEX, VRL, DESCH, TOLLOK, RUBENA, ŘETĚZY VAMBERK and direct dealer of ATLAS COPCO.



















Quality, reliability.


Values that we respect.

We have been holders of the ISO 9001 quality certificate since 2002, currently according to ISO 9001:2015. In 2006 we were awarded the ISO 14001, currently according to ISO 14001:2015 environmental certificate. We place the emphasis on the quality, optimisation and efficiency of processes, as documented by the above certificates. We hold the High Credibility Certificate for ADOZ which may only be granted to companies meeting strict economic criteria.. .
Any questions?

Contact us
Please enter the CAPTCHA code. Thank you for your understanding.
Contact form was successfully sent