Linear products
Elements included in this group are widely used in numerous fields, such as the foundry industry, food processing, agriculture, the woodworking and paper industries, transports and cranes, the mining industry and waste-water treatment plants.
Linear products serve for the assembly of simple but very precise guidance systems.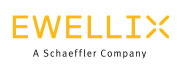 Products offered
Ball and roller bolts are intended for transforming a rotary motion to a linear motion in all applications requiring high efficiency, high dynamic load capacity, and high positioning precision.
Actuators are electrically driven action elements intended for the linear positioning of various elements of industrial machinery.
Ball bearings consist of a plastic cylindrical cage in which quenched steel segments are fitted with inner circulation of the balls, mostly according to ISO 10285 standard. Steel rods, supports, and bearing housings may be supplied as accessories.
Guiding with profile rods consist of a precise, quenched steel guiding rod with cut orbital tracks along which carriages move with inner movement of the balls. The guiding is supplied in several basic sizes of the rod cross-section and with a wide range of carriage types; carriages with defined inner prestressing on the rod may be ordered.
Guiding with guiding rods consists of two precise quenched rods with a ground prismatic groove in which roll cages with rolling bodies (balls, rollers, or needles). Guiding in a sliding version, with a combination of sliding steel-plastic surfaces, may be supplied for special applications.
Linear tables without positioning
Linear tables with positioning
Related news
4. 9. 2015 – ... Full story
Adoz linear centre (LCA)
9. 7. 2014 – This text was automatically translated by Google Translate. Please excuse minor discrepancies. As part of the expansion... Full story